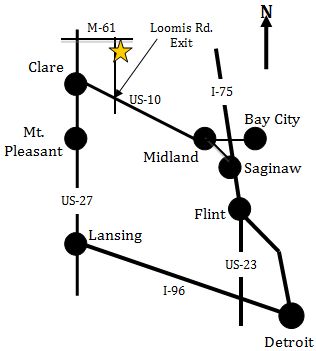 River Valley RV Park Address
2165 South Bailey Lake Ave., Gladwin, MI 48624
Site Coordinates: 43.9580°N, 84.6460°W

From US-10
Travel 11 miles N. from Loomis Exit.

From US-27
Travel 6.5 miles E. from Lake George Exit.
From M-61 travel 2.5 miles S. on Bailey Lake Ave.
(Midway between Gladwin and Harrison).
Observing hill location and park layout may be found here
.